Welcome at Ninthway
R&D company and supplier of state of the art radio network solutions for high end markets like (fire) safety, security, building automation, healthcare and defence.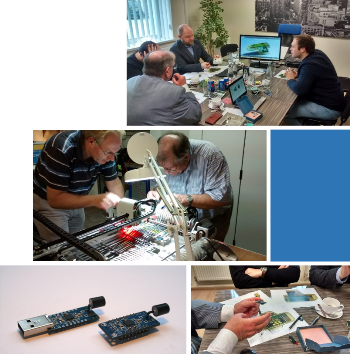 Just a radio link is just not enough
We're at the beginning of a wireless world. In the coming 25 years, all communication will become wireless. To guarantee capacity, reliability and availability, wireless communication systems will become more and more complex, especially in life saving installations.
Wireless communication is to become a specialism. Our specialism.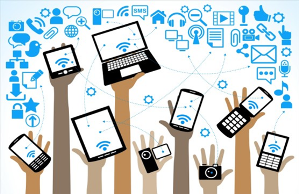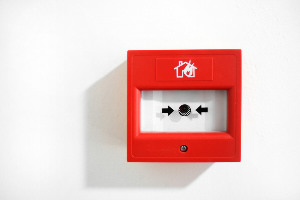 Wireless technology
for life saving systems
Ninthway has developed a highly reliable and energy efficient transceiver, the Ninthway Transceiver Module (NTM). Due to its high reliability, privacy, large capacity and energy efficiency, the NTM and its network is very suitable for demanding applications like fire alarm systems, nurse call systems, security systems and voice evacuation systems.
High Secure Private Radio Infrastructure

One private area network for all professional building installations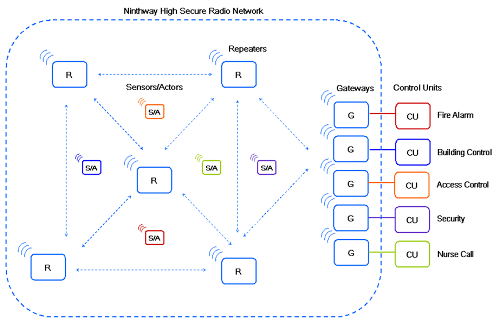 All wireless, high secure, communication infrastructure


Based on non-blockable, spread spectrum (DSSS) technology, a broad band solution

Including repeaters for range extension and redundancy

Open but private (OEM filter) allows multiple applications in one network

High capacity: 4,000 elements per application, 16 applications per network
Both data and audio (voice evac)




Designed for demanding applications like (fire) alarms and healthcare systems

Therefore meets EN 54-25

Designed with over 20 years of experience with wireless communication in alarm systems

Energy efficient, devices powered for life
EN54 Cloud Alarm Platform - your virtual CIE
Thousands of alarm systems operated and managed in the cloud

Soon more info to come...

Ninthway's Personal safety solution: Care Watch

For alone workers, seniors, offshore staff and industrial workers